Our Products:

We provide our students with the Swiss luxury brand, Swiss Organic, to help them improve their skills while improving their skin. Swiss Organic can help you achieve your ultimate skincare desires – to have long lasting, beautiful skin that is unmarred by the flow of time and always dazzling with diamond-like sparkling brilliance. A combination of various sources of natural energy from the Alps, Swiss Organic skin care products are created from Switzerland's purest and most valuable waters from natural glaciers and a variety of natural organic plant extracts from the alpines. In Swiss Organic's anti-aging products, a selection of gold, platinum, and diamond — rare and precious materials in the natural world — is converted into nano-particles through unique advanced technology to promote instant absorption by the skin. This provides the skin unlimited energy to achieve an anti-aging effect through the assisted regeneration of collagen which can fulfill your dreams of regaining youthful skin.
For details, please visit www.swiss-organic.com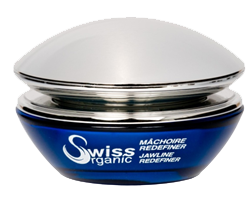 European & American Equipment:

We have a large number of European and American equipment that have obtained European Union medical CE safety certifications and FDA safety certifications. Examples of this equipment are our IPL machines with patented British technology, USA R2000 BIO machines, ITP cell renewal machines, and five element light therapy machine, etc.